Mars enters pragmatic and earthy Taurus on January the 7th where it will remain until early March. This is likely to fuel the feverish speculation we are seeing on the crypto coin market, particularly with regards to Bitcoin and Ethereum, where things are looking decidedly bullish.
Since the Sagittarius solar eclipse and December's Jupiter-Saturn grand conjunction in airy Aquarius – cosmic events that coincided with Bitcoin's very first Jupiter Return – the price of digital currency has sky-rocketed. This week, just as testosterone-fulled Mars ingressed into the materialistic sign of the bull, the price of Bitcoin and Ethereum rose to new all-time highs of over US$40k (£30k) per coin – an increase of nearly 30% since the start of 2021 (and 60% in the case of Ethereum!) , prompting some BTC analysts to speculate that we may well be seeing the start of a period of frenzied speculation during which the value of BTC reaches stellar heights.
I can't help but notice that Jupiter, the planet of inflation and expansion, which set off this bull market, was also in Taurus in 1988/9 – a period of conspicuous consumption which has come to be epitomised by the Scorcese film, WallStreet (1987), in which the character, Gordon Gecko, played by Michael Douglas, once famously said ; "Greed is good." Given the combination of competitive Mars and acquisitive Taurus, it doesn't surprise me that the Crypto Fear and Greed Index is currently peaking at 93% Extreme Greed. With so many planets (six in total) located in earth signs this month, I think that the desire to accumulate on the material level is a trend that is likely to continue for some weeks to come.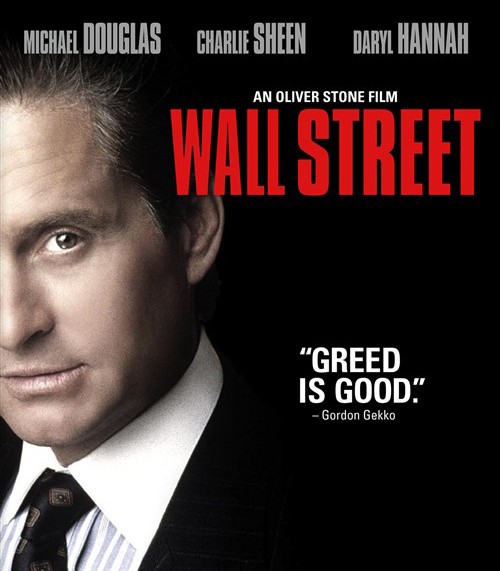 However, Mars will be making a trine to volatile and rebellious Uranus, the planet of technology, on January 20th – the same day as Joe Biden's inauguration as President of the US – so it will be interesting to see if this cuts the current upward price trajectory of Bitcoin short, creating market volatility, or simply fuels further financial risk-taking. I plan to write a piece on Bitcoin as a follow-up to my post on Eclipses and Financial Astrology on the Astro-Insights Blog, so I will refrain from saying more about it until then. Needless to say, it has been a very interesting time in fintech since the ingress of Uranus the disruptor into Taurus back in 2018, a cosmic weather event that I think will continue to shake up the financial, food and farming sectors for some years to come.
On an individual level, this particular Mars ingress is likely to catalyse with us all a desire to create future stability and material security. Root chakra issues are therefore strongly highlighted – think: survival, abundance and physical vitality. However, this injection of a yang planet into a traditionally yin sign, could also stimulate the carnal appetites, so if you feel greedier, hungrier or hornier than usual, then this Gollum-like Mars ingress may well be to blame.
Overall though, Taurus is a conservative sign that prefers to focus on what's tangible, rather than ephemeral. This is more 'show me the money' than esoteric speculation, so I wouldn't be surprised if the focus returns to trusted favourites like real estate, art or classic/supercars as reliable safehavens for investors during this three month period. For individuals, a full-time job with perks and a regular salary is likely to hold more appeal than something short-term or freelance.
Taurus is also fixed energy, which can make it a little stubborn or reluctant to challenge the status quo, so don't be surprised if you start to feel a bit more risk-averse than usual. (Unless, of course, you're a crypto speculator, that is! Even then, you'll probably find yourself obsessively checking your blockfolio hedges and crypto wallets to make sure everything is secure and in position.)
The astrological advice is to count your blessings, play it safe and wherever possible, stop and smell the roses. This is a great time to slow things down and and pace yourself. From now until the end of March, you'll get better results if you are more tortoise and less hare. So complete those tax returns and renew your insurance policies, but also be sure to enjoy some lazy winter evenings by the fire and the last of the Christmas treats/booze. And try not to get too swept up in herd mentality, or you could in for a short, sharp shock towards month end when a curve-ball is thrown your way. Slow and steady wins the race!